Honigman Capitol Report
Alert
The Race for Michigan Supreme Court
---
Chief Justice Bridget McCormack secured re-eletion. The race for the second seat is still too close to call with with Elizabeth Welch, Mary Kelly and Brock Swartzle all vying for the second seat on the Michigan Supreme Court. These are eight-year terms that end in 2028.
Oakland County Executive
---
With a majority of the vote counted, incumbent David Coulter took the lead over his opponent Mike Kowall late Tuesday in his effort to continue as Oakland County executive. He is the first Democrat to be elected Oakland's County Executive.
Oakland County Sheriff
---
Democrats have made gains for three decades across Oakland County, but Sheriff Michael Bouchard seems to be surviving the growing blue wave in his bid to lock in a sixth four-year term, an office he has held since 1999. As of Wednesday morning, Bouchard had 55% of the vote and his challenger, Vincent Gregory, 44% with 81% of precincts reporting.
State Ballot Proposal 20-1 Overwhelmingly Approved by Voters
---
Honigman-client, Vote YES for MI Water, Wildlife and Parks campaign, successfully convinced voters to approve Proposal 20-01, which will continue to direct funds from oil and gas mining on state-owned lands to land protection and state park development.
State Ballot Proposal 20-2 Passes by a Wide Margin
---
Voters approved a constitutional amendment requiring a search warrant in order to access a person's electronic data or electronic communications.
State House Results: Republicans Appear to Hold on to Majority by Narrow Margin
---
Republican candidates appear close to locking in the minimum 56 seats needed to secure the 2021-22 majority. Among races to be called, the closely watched 45th and 38th House races are still in play, but Republicans appear to be netting a one-seat gain overall. Current status of key Oakland County and other close House race results along with seats still in play: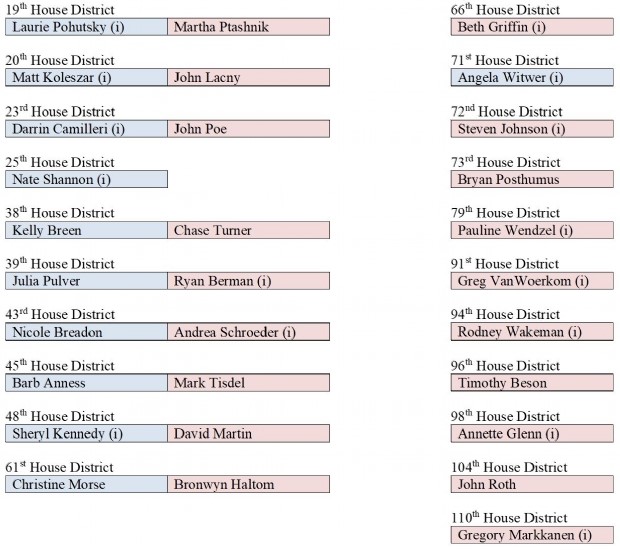 Related Professionals
Related Services