Honigman's William O. Hochkammer honored by Lawrence University
Press Release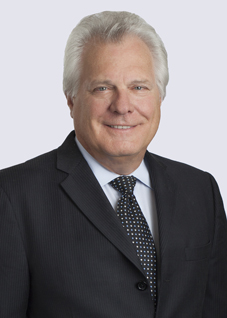 Honigman Miller Schwartz and Cohn LLP is pleased to announce that its partner, William O. Hochkammer, received the Gertrude Breithaupt Jupp Outstanding Service Award from Lawrence University. Hochkammer, a 1966 Lawrence graduate, has served on the university's board of trustees for 22 years, as chair from 2005 to 2007, and is the only member in its history to complete the term limit and be invited to rejoin the board. He was instrumental in the success of the university's $160 million fundraising campaign that ended in 2011 and currently serves on the leadership team of the university's $75 million endowed scholarship campaign.
Hochkammer is a well-respected health care attorney and is the senior attorney involved in the firm's extensive practice relating to alternative risk financing vehicles, including the formation and representation of captive insurance companies. He has been involved in alternative risk financing since 1974. Hochkammer formerly served as Honigman's Chairman and CEO.
The Best Lawyers in America, Michigan Super Lawyers and DBusiness' Top Lawyers have recognized Hochkammer as an outstanding attorney. In 2004, he was honored by Northwestern University with an Alumni Merit Award.
Hochkammer earned a J.D., cum laude, from Northwestern University School of Law and a B.A. in economics from Lawrence University.
Related Professionals
Related Services