Honigman's Anessa Kramer named among the "Esteemed Women of Michigan" by area nonprofit
Press Release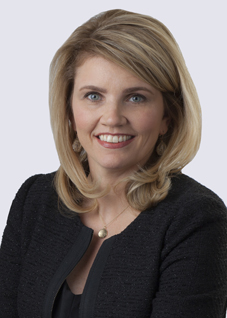 Anessa Kramer, a partner in the Intellectual Property Department at Honigman Miller Schwartz and Cohn LLP, was named among the "Esteemed Women of Michigan" by the Dr. Gary Burnstein Health Clinic, which provides free health services to people in need. This is the sixth year that the clinic has honored Michigan womenwho have made extraordinary contributions through personal, volunteer and professional avenues; and have made a significant difference in the lives of others.
Kramer is a member of the firm's Trademark and Copyright Practice Group. She represents a number of owners of famous and well-known trademarks in procuring and protecting their global brands. Kramer has received numerous professional accolades, including Crain's 40 Under 40 in 2007, one of the Top 25 Women Business lawyers in Michigan by Michigan Super Lawyers for 2014, 2015 and 2016, and one of Managing Intellectual Property magazine's "Top 250 Women in Intellectual Property in the U.S." in 2013 and one of its IP Stars since 2013. She is regularly featured in The Best Lawyers in America, DBusiness magazine's "Top Lawyers," and The World's Leading Trademark Professionals.
In addition to Kramer's professional achievements, she plays an active role in a number of community and philanthropic organizations. She is a current board member of both the Roeper School, where she chairs the Trusteeship Committee, and the Jewish Fund. In 2010, the Jewish Federation of Metro Detroit recognized Kramer's leadership when they presented her with the Sylvia Simon Greenberg Young Leadership Award.
Kramer earned a J.D., with honors, from George Washington University Law School and a B.A., with honors, from Michigan State University.
Related Professionals
Related Services