As part of our commitment to excellence and anticipating client needs, we have reimagined the way we serve our clients through Honigman FOCUS. Honigman FOCUS is our innovative service-delivery platform, designed to optimize client service at cost-effective prices. Through Honigman FOCUS, the incorporation of practice technologies, project management, creative pricing, value-add services, and tailored client teams is now standard in our service models.

"We designed Honigman FOCUS as part of our commitment to stay ahead of client needs through continuous improvement and adapting our delivery model to provide an exceptional client experience."

— David Foltyn, Honigman Chair and CEO

Through collaboration with our clients, the Honigman FOCUS team identifies clients' legal and business needs on both an individual matter and relationship basis. Honigman FOCUS embodies our client service standards by providing the flexibility necessary to adapt to clients' needs, maximizing efficiencies and value through the combination of cutting-edge practice technologies, legal project management principles, and matter-specific staffing models. FOCUS streamlines legal operations to enhance the client experience with greater transparency, efficiency, and ease of use, ensuring we are best-positioned to deliver outstanding service and results on every matter.
Honigman FOCUS is comprised of six service areas:
News & Insights
CreativePricing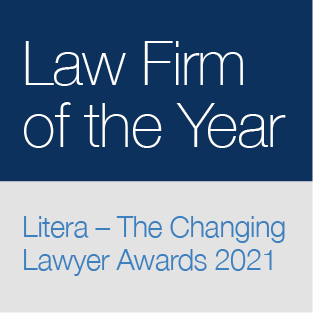 Contacts
Esther Bowers
Chief Practice Management Officer
313.465.7010
ebowers@honigman.com
Melanie Shield
Director of Client Solutions & Lead Client Intake Counsel
313.465.8159
mshield@honigman.com
Robert Riley
Chief Value Partner
248.566.8376
rriley@honigman.com
Additional Contacts
Stacy Pavetti
Creative Pricing
248.566.8639
spavetti@honigman.com
Sarah A. McCormick
Legal Project Management
248.566.8376
smccormick@honigman.com
Nicholas D. Weier
Flexible Staffing Solutions
313.465.8226
nweier@honigman.com
Shayda Safapour
Value-Add Services
312.701.9395
ssafapour@honigman.com
Lindsey Leber
Dedicated Client Initiatives
313.465.7216
lleber@honigman.com
Diana D. Walsh
Dedicated Client Initiatives
313.465.7788
dwalsh@honigman.com