Honigman Honored as Community Supporter of the Year by Matrix Human Services
Press Release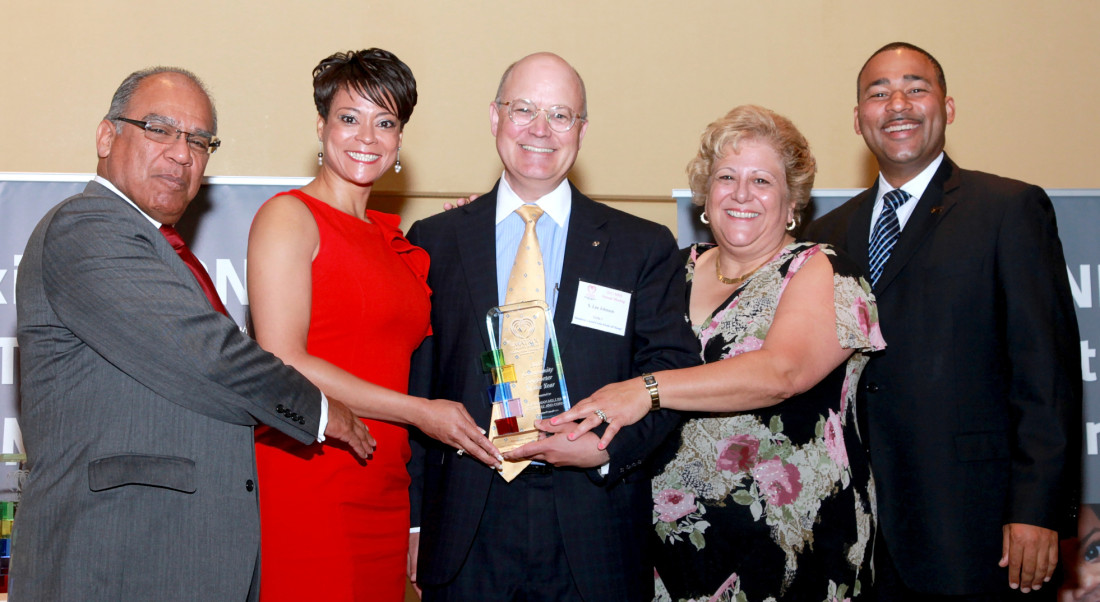 Honigman Miller Schwartz and Cohn LLP is pleased to announce that the firm was honored as the 2013 Community Supporter of the Year by Matrix Human Services. Established in 1906, Matrix serves the most vulnerable in the community and empowers individuals and families to enhance the quality of their lives and achieve self-sufficiency.
Honigman, with the assistance of the Grosse Pointe Rotary Club, donated 200 laptop computers to Matrix and other social service organizations. The Rotary Club's work in the community was brought to the firm's attention by S. Lee Johnson, a partner in Honigman's Environmental Practice Group and a Grosse Pointe Rotary Club member. The laptops were refreshed at Honigman by its Information Technology staff members led by Jabulani Ncube. Rotary Club volunteers installed a new operating system on each laptop, making them immediately useful to recipients.
The Rotary also delivered the laptops to Matrix, which has been using them for literacy projects, training programs and for staff use.
About Matrix Human Services
With 15 programs at 33 locations, Matrix Human Services serves more than 10,000 individuals and families each year. All Matrix programs are rooted in our Transition to Success (TTS) Model, developed by President and CEO Dr. Marcella Wilson. This system of care is designed to transition individuals and families out of poverty to a life of economic self‐sufficiency. Serving as connective tissue to all programs and services, Matrix offers a strong reliable hand up…not just a hand out. TTS coordinates care for basic needs, learning to read, getting an education (GED), financial literacy and volunteerism, a core component of Transition to Success.
Related Professionals