Honigman names Stephanie Miller as its chief marketing officer
Press Release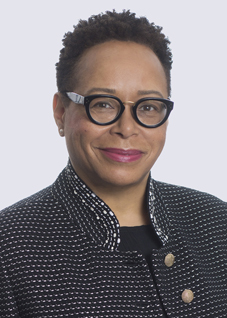 Stephanie Miller recently joined Honigman Miller Schwartz and Cohn LLP as its Chief Marketing Officer. She will be located in the firm's Chicago office as part of its focus on strong growth in this market. Honigman, a full-service Midwest-based business law firm, has nearly 300 attorneys located in Detroit, Ann Arbor, Bloomfield Hills, Lansing and Kalamazoo, Michigan and in Chicago, Illinois.
"Stephanie has devoted her entire professional life to creating value for corporations and professional service firms," said Robert Kubic, the firm's chief operating officer. "She brings a wealth of marketing knowledge to Honigman and will be a key player in Honigman's future advancements in client service, both nationally and internationally."
As Chief Marketing Officer, Miller will be responsible for creating and implementing marketing and business development strategies that support the firm's plans for growth. She has been a legal marketing professional for the past 15 years. Prior to that, she spent more than a decade in marketing positions for major shopping center developers around the United States. She joins Honigman from Much Shelist, PC in Chicago. Miller holds a B.S. in journalism from Northwestern University's Medill School of Journalism.
Honigman's client base is served by nationally recognized practices in intellectual property, private equity, corporate, securities, real estate, and litigation, among others. In June 2015, the firm established a presence in Chicago with the addition of 14 litigation attorneys, which it has quickly doubled through lateral attorney growth in a variety of legal areas.