Honigman partner Steven A. Weiss leads ABA's Section of Litigation
Press Release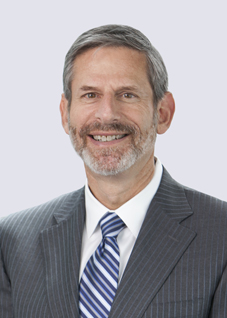 The American Bar Association's Section of Litigation installed Steven A. Weiss as its Chair at the 2015 ABA Annual Meeting held in Chicago. Weiss is a partner in the Litigation Department and leader of the Complex Commercial Litigation Practice Group at Honigman Miller Schwartz and Cohn LLP, a full-service Midwest business law firm with nearly 300 attorneys.
"The Section of Litigation is the ABA's largest with more than 50,000 members and I am honored to be selected as its chair," said Weiss, the only Chicago attorney currently serving as a section chair. "My top priorities will be to improve working relationships between lawyers and clients, help younger lawyers get the training they need, and promote the Section's Good Works programs."
Weiss, with 35 years of experience, advises companies and business people on a wide variety of business litigation. He focuses on resolving business disputes with particular experience handling intellectual property, trade secret, employment and covenant not to compete matters. Weiss provides clients with strategies to attain their business goals and reduce extraneous litigation activities that add unneeded costs.
He has been an active leader in the ABA for more than 10 years. Chambers USA: American's Leading Lawyers for Business has recognized Weiss as a top lawyer in commercial litigation since 2010. Illinois Super Lawyers has recognized him since 2005 and has named him one of the Top Ten lawyers in Illinois three times. He has also been recognized by The Best Lawyers in America since 2013 and Leading Lawyer Network since 2003.
He earned a J.D., cum laude, from the University of Michigan Law School and a B.A., cum laude, from Cornell University.
Related Services