Detroit Center for Family Advocacy's board of directors elects Honigman's Robert M. Riley president
Press Release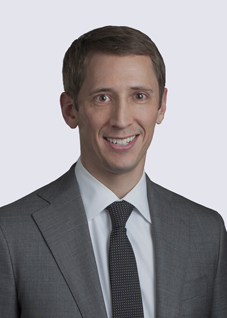 Honigman Miller Schwartz and Cohn LLP is pleased to announce that Robert M. Riley, an associate in the firm's Litigation Department, was elected president by the Detroit Center for Family Advocacy's recently formed board of directors. The Detroit Center for Family Advocacy (CFA) is an evidence-based program that improves outcomes for children by safely reducing the need for them to enter or remain in foster care. CFA uses legal and social work advocacy to empower families to overcome the underlying problems they are facing that put the children in their care at risk for out of home placements.
Riley's multi-disciplinary litigation experience includes complex commercial litigation, commercial transactions, shareholder disputes, appellate advocacy and corporate restructuring. He has served as pro bono counsel for Legal Services of Michigan, Legal Services of South Central Michigan, the Michigan State Planning Body for Legal Services and the American Civil Liberties Union.
Riley earned a J.D., cum laude, from Wayne State University Law School, an MBA, with high distinction, from the University of Michigan Ross School of Business, and a B.A. from the University of Michigan.
Related Professionals
Related Services