Honigman's Kenneth R. Marcus named to American Health Lawyers Association's Life Members Council
Press Release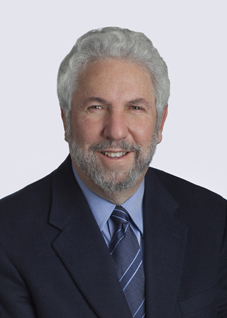 Kenneth R. Marcus, a partner in the Health Care Practice Group of Honigman Miller Schwartz and Cohn LLP, has been named to the Life Members Council of the American Health Lawyers Association (AHLA). The purpose of the Council is to provide a forum for upwards of 3,000 AHLA attorneys who have been members for more than 15 years to encourage their continued involvement in the organization. Marcus, who conceived of and coined the name "Life Members," served as Co-Chair of the Life Members Steering Committee from 2013-2015 and led the efforts resulting in the formal establishment of the Life Members Council. The objectives of the Life Members Council include establishment of advanced educational programs, enhancement of mentoring, participation in public interest activities and providing a networking forum for seasoned health law practitioners. This appointment reflects AHLA's recognition of the past contributions of Marcus, who is a frequent speaker and author for AHLA, and who served as Vice Chair of AHLA's Regulation, Accreditation and Payment Practice Group.
Marcus is nationally recognized for his work on hospital Medicare and Medicaid payment appeal issues for numerous hospitals and on individual and group appeals before the Provider Reimbursement Review Board, the federal district courts and federal courts of appeals. He also advises clients on Medicare and Medicaid Anti-Fraud and Abuse Provisions, the Stark Act and the Federal False Claims Act. In his thirty year career as a health care attorney, Marcus also has represented clients in major business transactions such as establishment of health systems, hospital mergers, managed care contracting, integrated delivery system development, hospital-physician joint ventures, hospital physician practice acquisitions and physician contracting.
Marcus has been recognized in The Best Lawyers in America, Michigan Super Lawyers and DBusiness' Top Lawyers. He earned a J.D., magna cum laude, from Wayne State University Law School and is a member of the Order of the Coif. He also earned an M.H.S.A. from the University of Michigan and a B.A. from the State University of New York.
Related Professionals
Related Services