Practices
Honigman ranked No. 1 Corporate Law Firm in Detroit
June 25, 2008
Detroit-based business law firm Honigman Miller Schwartz and Cohn LLP was named the No. 1 corporate law firm in Detroit for the third consecutive year by Corporate Board Member magazine. The magazine conducted its eighth annual survey of America's best corporate law firms and identified the top firm in 25 major metropolitan areas, Winners were announced at an awards ceremony earlier this month in New York City.

The study, co-sponsored by FTI, a Baltimore-based consulting firm, created surveys for each of the 25 major markets where the assessments took place. Corporate directors, serving on boards of publicly-traded companies, received a questionnaire specific to their location that included a list of 10 local firms and two write-in options. Corporate Board Member compiled the lists of local law firms using Martindale-Hubbell's Law Directory. To be included on the list, each firm had to practice business, corporate or commercial law and had to be one of the 10 largest firms in its area by number of attorneys.

Corporate Board Member magazine is a bi-monthly publication for senior officers and directors of publicly traded corporations, large private companies and global 1000 firms.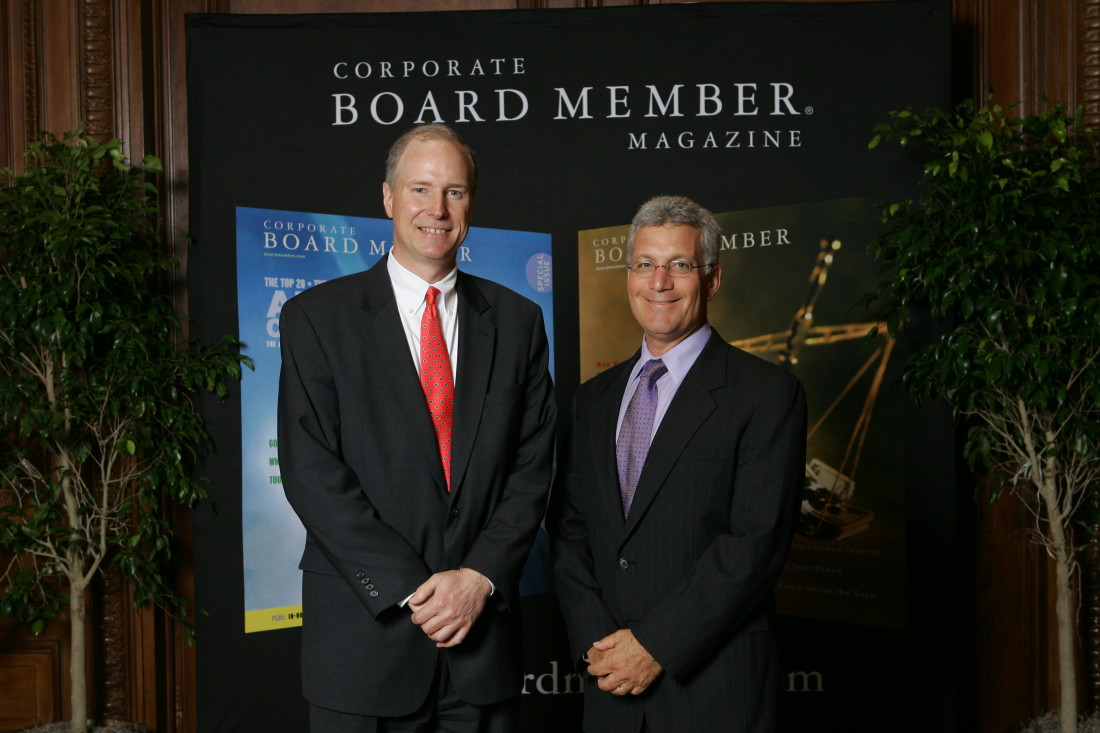 Pictured are honigman attorney Don Kunz (left) with a representative from Corporate Board Member magazine at the publication's first Legal Recognition Dinner, held on June 19, 2008 at the St. Regis hotel in New York City. Honigman was awarded top corporate law firm in Detroit at the dinner.