Attorneys
Practices
Leading tax news source recognizes Honigman's Lynn A. Gandhi as one of the best in the profession
December 18, 2014
Contact
Susan Sherbow
T: 313.465.7048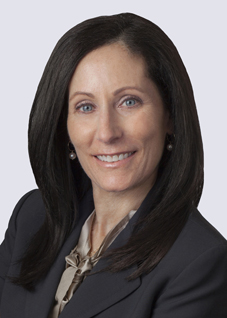 When State Tax Notes™, one of the leading multistate tax news sources, created its annual reflection of 2014, it singled out Honigman Miller Schwartz and Cohn LLP partner Lynn A. Gandhi as one of the best in the tax profession. Of the five people recognized in the publication on December 15, Gandhi was the only private practice attorney chosen from a pool of practitioners, scholars and government officials. Noted were her chairmanship of the State Bar of Michigan Taxation Section and the Michigan Chamber of Commerce Tax Policy Committee, particularly during a time of unprecedented tax litigation and legislation. In addition, she was lauded for her key role in creating a better business tax policy environment for Michigan taxpayers both large and small.
Gandhi advises clients on a national basis regarding multistate tax strategies, tax disputes and litigates state tax cases. Her areas of concentration are state income and gross receipts taxes, sales and use taxes, Michigan business taxes and other excise taxes. Gandhi is also experienced in unclaimed property processes and audits, from both the preventive and defensive postures, and is deeply involved in investment incentive opportunities. She is a Certified Public Accountant recognized in Michigan and Illinois.
Gandhi has been named in Best Lawyers in America since 2010, in Michigan Super Lawyers since 2011, and as a DBusiness "Top Lawyer" since 2013.
Gandhi earned a J.D. from Wayne State University Law School and an LL.M. in Taxation from New York University School of Law. She received a B.A., cum laude, from Kalamazoo College.