Attorneys
Practices
Honigman's Lynn A. Gandhi selected as one of Michigan Lawyers Weekly's "Women in the Law"
August 10, 2016
Contact
Susan Sherbow
T: 313.465.7048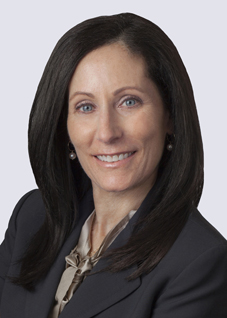 Honigman Miller Schwartz and Cohn LLP is pleased to announce that Lynn A. Gandhi, a co-leader of the firm's State and Local Tax Practice Group, has been named one of 30 "Women in the Law" for 2016 by Michigan Lawyers Weekly. An editorial panel selected the honorees based on their commitment to excellence in the practice of law, accomplishments as a leader in the profession, service as a mentor to other women, and involvement in the community. Gandhi will be honored at a luncheon on September 15 at the Detroit Marriott in Troy and featured in a special section of Michigan Lawyers Weekly to be published on September 19.
Gandhi is a tax attorney with significant experience advising clients nationwide on multistate tax issues, assisting with audits and litigating state tax cases. Her practice includes unclaimed property and escheat audits and voluntary disclosures, due diligence support, risk review, and incentive assistance. She is well-versed in tax matters in the City of Detroit, as well as other cities throughout the state. She is a registered lobbyist and a C.P.A.
Gandhi served as an officer of the State Bar of Michigan's Taxation Section for five years and now serves as a past president. She has chaired the Michigan Chamber of Commerce's Tax Policy Committee since 2013 and currently serves on tax advisory committees for the Paul J. Hartman State Tax Forum at Vanderbilt School of Law, CH State Tax and Bloomberg BNA. Admitted to the U.S. Supreme Court, she most recently worked pro bono to file an amicus brief on behalf of the Council of State Chambers to the United State Supreme Court. In addition, as a member of the state's Business Tax Advisory Group, she advises the Department of Treasury and the Treasurer in finding ways to improve processes and customer service.
In the December 2014 State Tax Notes, Gandhi was named as one of the "best in the profession." She also authors a State Tax Notes' monthly column, "Smitten with the Mitten," which discusses Michigan tax issues.
Gandhi earned an LL.M. from New York University Law School, a J.D. from Wayne State University Law School and a B.A. from Kalamazoo College.