Attorneys
Practices
Marie Greenman joins Honigman's Corporate Department
August 31, 2015
Contact
Susan Sherbow
T: 313.465.7048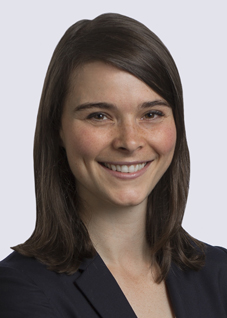 Marie Greenman has joined Honigman Miller Schwartz and Cohn LLP as an associate in its Corporate Department. She will be located in the firm's Detroit office.
Greenman will focus her practice on general corporate matters. While pursuing her law degree, she served as an intern in three different offices within the U.S. Department of State in Washington, D.C. and in Berlin, Germany. Before law school, Greenman was a Fulbright Grantee in Cologne, Germany. She is admitted to practice in New York and is seeking admission in Michigan.
Greenman earned a J.D. from Georgetown University Law Center, where she was a notes editor for the Georgetown Journal of Legal Ethics. She earned a B.A. in German, with highest honors, and in history, with high honors, from the University of Michigan.
She joins Honigman from the New York City office of Linklaters LLP.