Attorneys
Practices
Alex Plakas joins Honigman's Private Equity Practice in Chicago
New hire key to strategic growth plan in the region
August 17, 2015
Contact
Susan Sherbow
T: 313.465.7048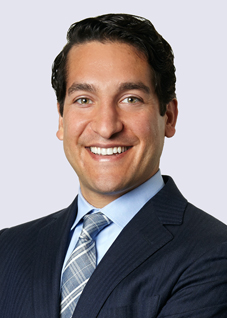 Michigan's largest law firm Honigman Miller Schwartz and Cohn LLP has announced that Alex Plakas has joined the firm as a partner in the Private Equity Practice Group. Plakas, who joins from Kirkland & Ellis LLP, will be based in Honigman's Chicago office, which was recently acquired as part of a strategic growth plan aimed at better serving clients and expanding the firm's national reach. He is one of nine partners who have come on board at Honigman from Am Law 100 firms this year, and he will play an essential role in helping the firm to grow in the private equity space.
"Expanding our presence in Chicago by adding the finest legal talent is a top priority," said David Foltyn, Chairman and Chief Executive Officer of Honigman. "Alex's stellar experience in middle-market private equity transactions strengthens a practice that has already gained national recognition, and is a sign of Honigman's commitment to the strategic growth of the Chicago office."
Plakas focuses his practice on complex transactions, including leveraged buyouts for private equity funds and domestic and cross-border M&A. He also represents private and family owned companies, public corporations and private equity funds and their portfolio companies on general corporate matters. Plakas joins a top-performing, seasoned team of Honigman attorneys that represents private equity funds throughout the country, with an emphasis on middle-market transactions. Earlier this year, the firm was ranked among the top 10 law firms by number of deals in the first quarter of 2015 by Mergermarket and 12th in 2014 U.S. private equity deals by PitchBook.
At Kirkland & Ellis, Plakas was responsible for leading middle-market private equity transactions in a wide variety of industries, including consulting and professional services, marketing, manufacturing, distribution, food and beverage, health care, and technology.
He received both his J.D and B.B.A. in Finance from the University of Notre Dame.