Attorneys
Practices
Honigman's Mitra Jafary-Hariri honored by State Bar of Michigan
June 23, 2016
Contact
Susan Sherbow
T: 313.465.7048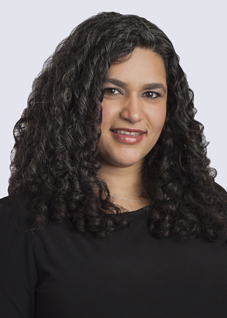 Honigman Miller Schwartz and Cohn LLP is pleased to announce that its associate, Mitra Jafary-Hariri, was recently honored by the State Bar of Michigan's Young Lawyers Section. She was named one of the finalists for the 2016 Regeana Myrick Outstanding Young Lawyer Award, which was announced at the section's annual meeting. The award is given annually to recognize young lawyers in Michigan who have demonstrated an overwhelming commitment to public service, service to the bar and exceptional leadership.
Jafary-Hariri, a member of Honigman's Litigation Department, assists with commercial disputes involving contract, insurance and issues of fraud. In addition, she helps counsel and represents media outlets on Freedom of Information Act, First Amendment and defamation matters. Jafary-Hariri also advises clients on intellectual property matters and serves as outside general counsel for start-up businesses.
She is very involved in Detroit's redevelopment and legal communities, having key leadership roles for young professionals at the Detroit Riverfront Conservancy, the Wolverine Bar Association and the Eastern District of Michigan Chapter of the Federal Bar Association. Jafary-Hariri received a Detroit Young Professionals Vanguard Award and pro bono Certificate of Appreciation from the Federal Bar Association, Eastern District of Michigan Chapter in 2014.
She earned a J.D., magna cum laude, from Howard University School of Law, where she was the managing editor of the Howard Law Journal. Jafary-Hariri also earned an M.S. in education from Pace University and a B.A., cum laude, in education from Wayne State University. Before joining Honigman, she served as a senior law clerk for Judge Damon J. Keith in the United States Court of Appeals for the Sixth Circuit and as a judicial clerk to Judge Arthur J. Tarnow in the United States District Court for the Eastern District of Michigan.